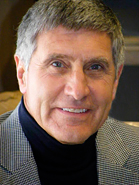 Thomas H. Abele, DMD, FAGD, has been practicing at Delmar Dental Medicine since 1969

Dr. Abele graduated from The University of Pittsburgh in 1969 with a degree in General Dentistry.

His practice emphasizes the areas of dental implants, restorative & cosmetic dentistry and oral surgery.

He performs gentle dental care to patients of all ages.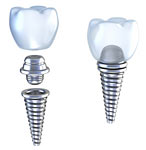 Dr. Abele's oral reconstruction practice emphasizes both function and cosmetics.

He uses the latest technology to restore teeth with crown and fixed bridgework, as well as performing bone grafting and sinus augmentation procedures in conjunction with implant and oral surgeries.

Dr. Abele believes that with all of the advances in aesthetic dentistry today, people have so many more options than dentures alone.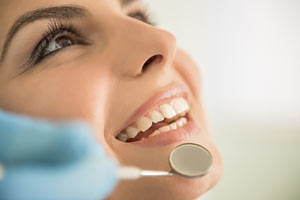 Delmar Dental Medicine is a general practice focusing on family dentistry. We offer a wide variety of dental services that range from routine cleanings and exams, cosmetic dentistry, fillings, to oral surgery, root canal, dentures and dental implant treatment.

Dr. Abele would like each patient to feel comfortable and confident in his dental practice.

"You have to listen to patients. They will tell you how they want to be treated and what kind of treatment they are interested in. The key to a good dental practice is knowing how to work with your patients and direct them toward what will work best for them." ~ Dr. Abele
Dr. Abele feels he has an obligation to keep patients informed of the latest technology that modern dentistry has to offer.
"We try to educate our patients so they can make a more informed judgment about what treatment they wish to pursue. We are a family practice and strive to make the entire family feel at home." ~ Dr. Abele
CURRICULUM VITAE
For Dr. Thomas H. Abele
NAME: Dr. Thomas H. Abele
BORN: Schenectady, New York
January 22, 1943
STATUS: Married
EDUCATION:
University of Pittsburgh - B.S. - 1966
University of Pittsburgh - D.M.D. - 1969
Fellow of the Academy of General Dentistry
Medical College of Georgia - (AAID course in Implantology)
MEMBERSHIP IN PROFESSIONAL SOCIETIES:
American Dental Association
New York State Third District Dental Society
Past member of Ethics Committee Third District Dental Society
Fellow in the Academy of General Dentistry
American Academy of Oral Medicine
Past President and founding member, Alpha Oral Implant Study Group
Diplomate International Congress of Oral Implantologists
American Academy of Implant Dentistry
Associate Fellow American College of Oral Implantology
Diplomate American Society of Osseointegration
Member American Academy of Implant Dentistry Research Foundation

EXPERIENCE: In the field of general dentistry from October 1969 to present, with emphasis on oral prosthetic reconstruction and dental implantology.

PUBLICATIONS-PERIODICALS
1991 Linkow, L.; Abele, T.; Barfield, D.; Grantham, G.; Multi-tubular Bi-dival Interlocking Maxillary Subperiosteal Implants, J. Oral Implantology Vol. 17, No. 1, pg. 29-39, 1991.
1991 Barfield, D.; Abele, T.; Clinical Realities of Endosseous Blade Vent Implants, New York State, Dental J. Vol. 57, No. 6, pg. 36-39, 1991.

PUBLICATIONS-ARTICLES
1993-2006 Albany Times Union - informative divs on general dentistry- series of divs on implant dentistry.
1992-present Spotlight Newspapers - informative divs on general dentistry and series on implant dentistry.